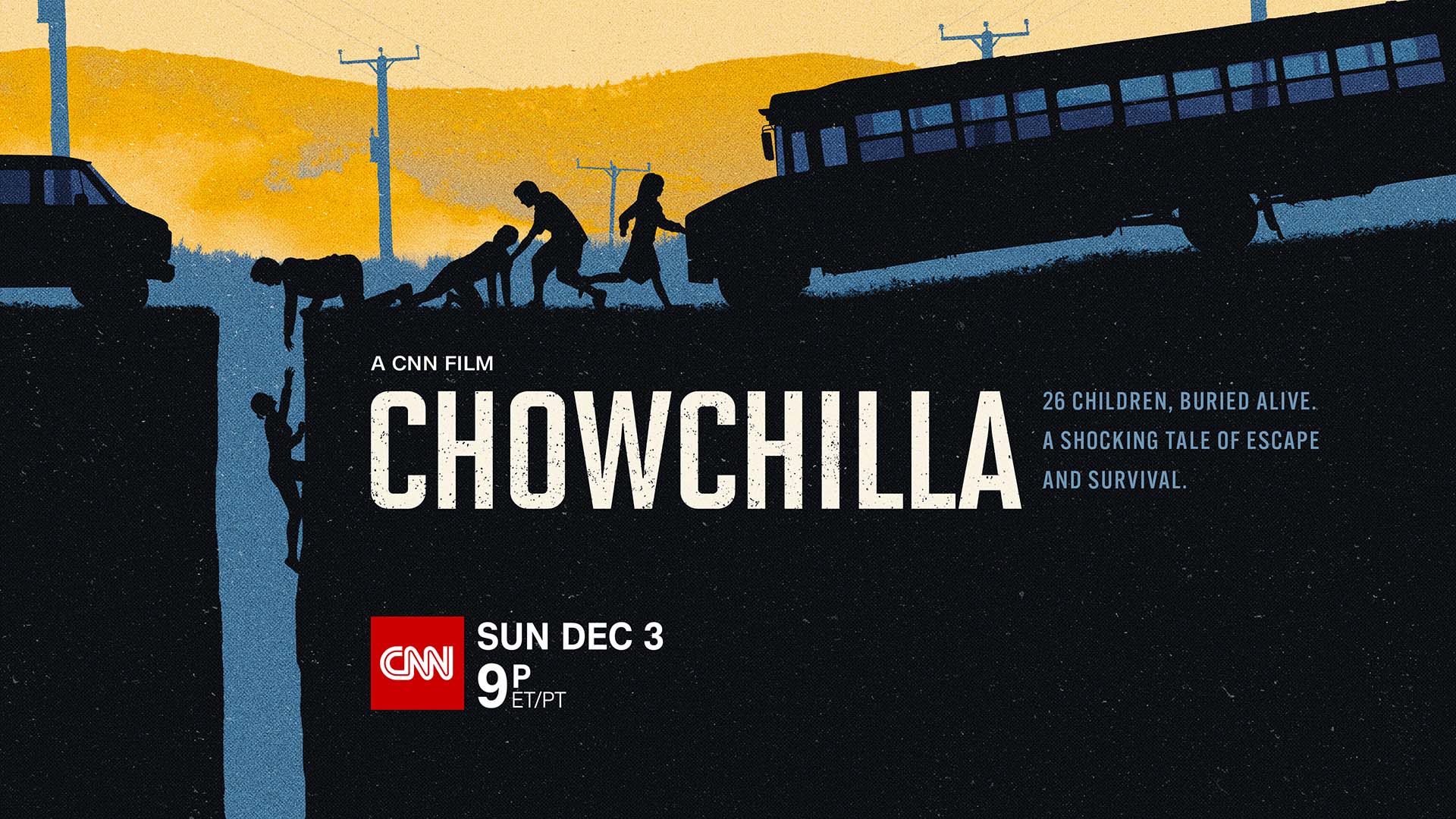 A CNN FILM
CHOWCHILLA
CNN Films and Max explores the strangest mass kidnapping in history in Chowchilla, premiering Sunday, December 3 at 9pm ET/PT on CNN. Featuring exclusive interviews with the survivors, director Paul Solet (Tread, Clean) goes behind the headlines to reveal for the first time the complete saga of the infamous school bus abduction.
On July 15, 1976, three masked men boarded a school bus in Chowchilla, California, kidnapped the driver and all 26 children aboard. They were then loaded onto soundproofed vans, driven to a remote quarry, and buried in an underground chamber. With little to eat or drink, air rapidly running out, and the roof buckling in, one of the children led a harrowing escape effort. The apprehension of the kidnappers and subsequent revelation of their identities only added to the shock of an event that would haunt those who survived it for decades as they struggled to regain all they had lost.
"Our goal in making Chowchilla was to provide a platform for the people who endured this event – who were just little kids on their way home from summer school when it happened – to tell their own stories in their own voices, not only about the kidnapping, and their incredible escape, but about the struggle to find peace in its aftermath that continues for many to this day," said Solet.