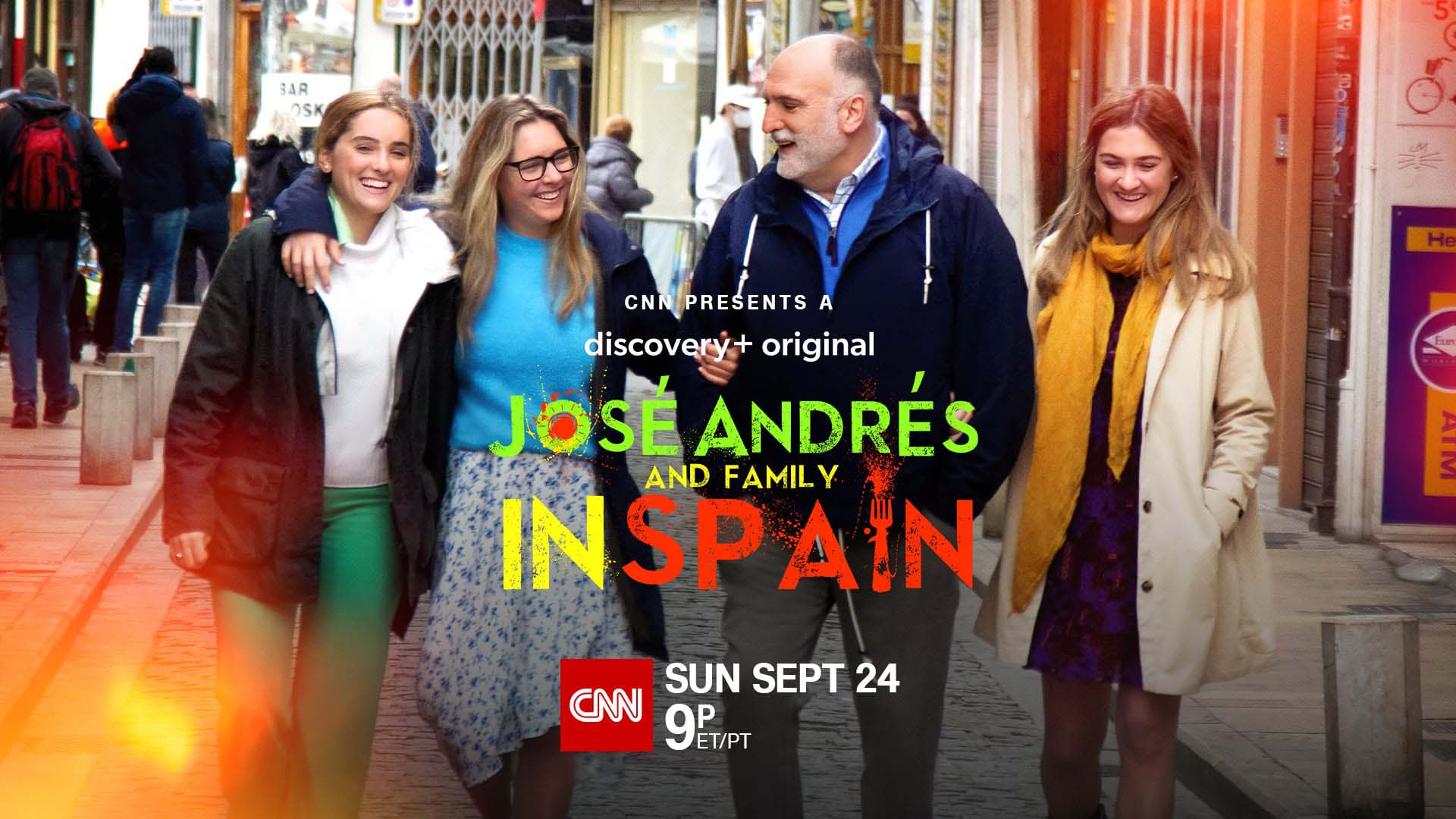 CNN PRESENTS A DISCOVERY+ ORIGINAL
JOSÉ ANDRÉS AND FAMILY IN SPAIN
José Andrés and Family in Spain follows larger than life chef and celebrated humanitarian José Andrés on a gastronomic adventure across his homeland with his three American-raised daughters, Carlota, Inés and Lucia Andrés. Their journey is a celebration of Spanish food and culture, guided by José's passion for food and his personal history in Spain.
In the vibrant city of Barcelona, close to where his career began at the famed el Bulli, José shows his daughters some of the most elevated, creative cuisine in the world. In Madrid, they soak up delicious classic dishes like slow cooked lamb, churros and sweets originally baked for the monarchy. As they travel through Andalusia, they indulge in coveted Bluefin tuna fresh from the sea, and in Valencia, they immerse themselves in the secrets of making the perfect Paella. Along with mouth-watering food, there are adventures, from paragliding across the volcanic landscape of Lanzarote in the Canary Islands to milking goats to learn how specialty cheese is made in Asturias. At each stop along the way, they meet local experts, celebrated chefs and old friends, who reveal insider secrets and traditions and cook exquisite dishes.