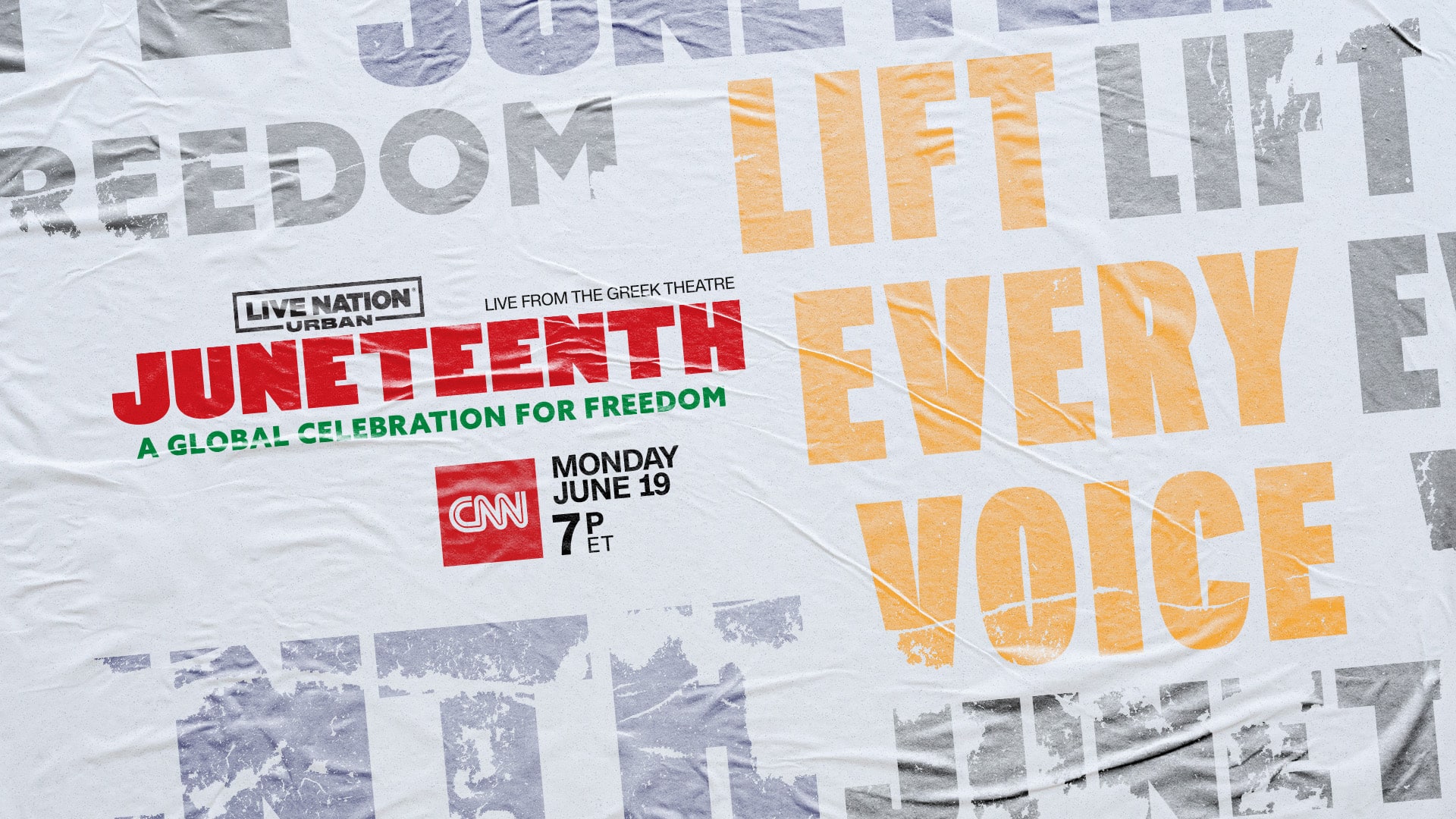 A CNN CONCERT EVENT
JUNETEENTH: A GLOBAL CELEBRATION FOR FREEDOM
Juneteenth: A Global Celebration for Freedom, a first-of-its-kind concert experience produced by a team of Black creators from Live Nation Urban and Jesse Collins Entertainment, marks the federal holiday with a diverse lineup featuring essential artists and sounds from the African diaspora. Juneteenth is the oldest known observation of the end of slavery in the United States. It is now a national holiday widely celebrated among African-American communities and others across the country.
The anticipated event, which debuted last year, returns with CNN as a broadcast partner and the iconic Greek Theatre – one of the nation's most beloved outdoor entertainment venues – as the backdrop for an immersive musical and cultural experience. The networks will offer programming to uplift and educate viewers about Juneteenth on its 158th anniversary.