West Virginia
Bourdain digs deep into the proud, often misunderstood culture of West Virginia, as he traverses a 5,000 foot mine, observes the demolition derby–like sport of rock-bouncing and dines on signature Appalachian dishes.
Uruguay
Bourdain returns to Uruguay after a decade away and finds a progressive nation in the midst of social change, but with evident fragments of its colonial past, most notably in its local cuisine.
Newfoundland
An exploration of this rocky, east coast Canadian island by Bourdain reveals a magical place abundant in fish and wild game and steeped in distinctive traditions.
Armenia
Bourdain takes a wide-angle look at the culture and history of this country, heavily influenced by Europe and Russia, with guides musician of Armenian descent Serj Tankian (System of a Down), and historian/Armenian resident Richard Giragosian.
Hong Kong
Hong Kong, a city that's always in transition and unapologetically modern has another side…a beautiful one that's in danger of disappearing entirely.
Berlin
In Berlin – an anomaly among German metropolises – Bourdain encounters an extremely accepting society, teeming with unbridled creativity, despite a grim history.
Cajun Mardi Gras
In this celebration of Louisiana's Cajun culture, complete with Zydeco music and a crawfish boil, Bourdain goes off the beaten path and takes part in the less familiar Mardi Gras traditions.
Bhutan
Bourdain and film director Darren Aronofsky (Requiem for a Dream, Black Swan) tour the remote South Asian Kingdom of Bhutan and travel on the winding East/West highway known for its spectacular views of the Himalayan Mountains.
Watch full episodes of Anthony Bourdain: Parts Unknown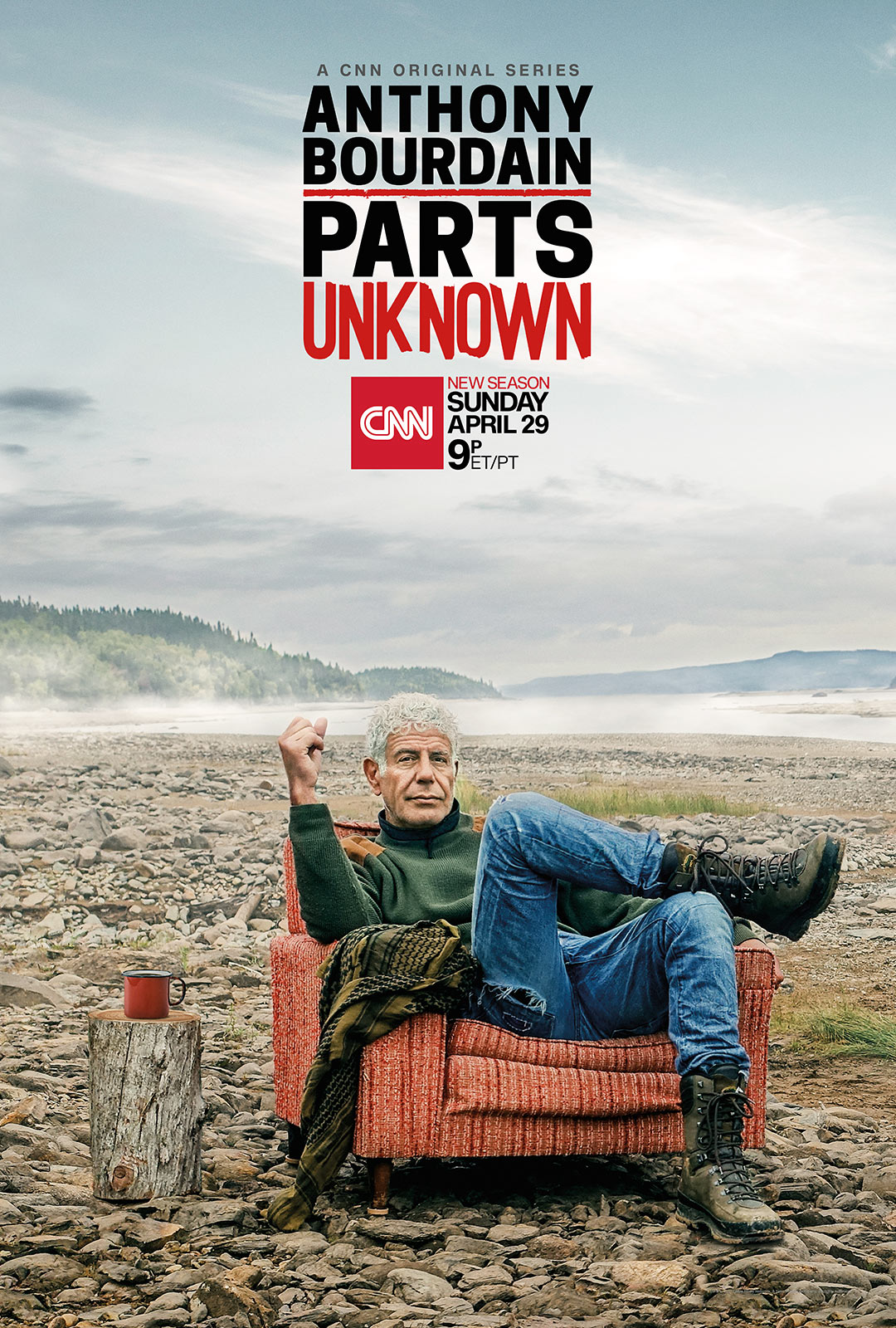 ABOUT THE SHOW
Season 11 of the top-rated Emmy and Peabody award-winning CNN Original Series Anthony Bourdain Parts Unknown begins with a trip to West Virginia, in a special extended episode.
The eight-episode season, which follows the veteran chef and best-selling author as he travels the globe in a celebration of diverse foods and culture, will also feature tours of Newfoundland, Uruguay, Armenia, Bhutan, Berlin, U.S. Cajun country, and Hong Kong.
SCHEDULE
West Virginia
Uruguay
Newfoundland
Armenia
Hong Kong
Berlin
Cajun Mardi Gras
Bhutan