Kenya
Bourdain introduces his fellow CNN Original Series host W. Kamau Bell (United Shades of America) to the destinctive sights, tastes, and sounds of Kenya.
Asturias
Bourdain travels to the enchanted region of Asturias, Spain with chef and humanitarian Jose Andres, as he makes a return to his homeland.
Indonesia
A shaddow puppet performance provides an entry into understanding Indonesia, a country comprised of thousands of islands whose people endured political turmoil, and one in which, Bourdain discovers, food is the great unifier.
Bourdain's Impact (Special)
This episode explores how Anthony Bourdain's unique perspective and voice altered the world of food, travel and culture and in the process reinvented how audiences watched television and engaged intimately and actively with the world around them.
Far West Texas
Bourdain travels to the untamed land of Big Bend, Texas near the Mexican border; an area that pits man against nature and in which the land usually wins.
Behind the Scenes (Special)
Bourdain's relationship with his crew, the team that traveled with him and slogged through the trenches, was like no other in his life.
Lower East Side
Bourdain takes a personal journey through this formerly bohemian New York City neighborhood, as he meets, shares meals and reflects with music, film and art trailblazers.
Watch full episodes of Anthony Bourdain: Parts Unknown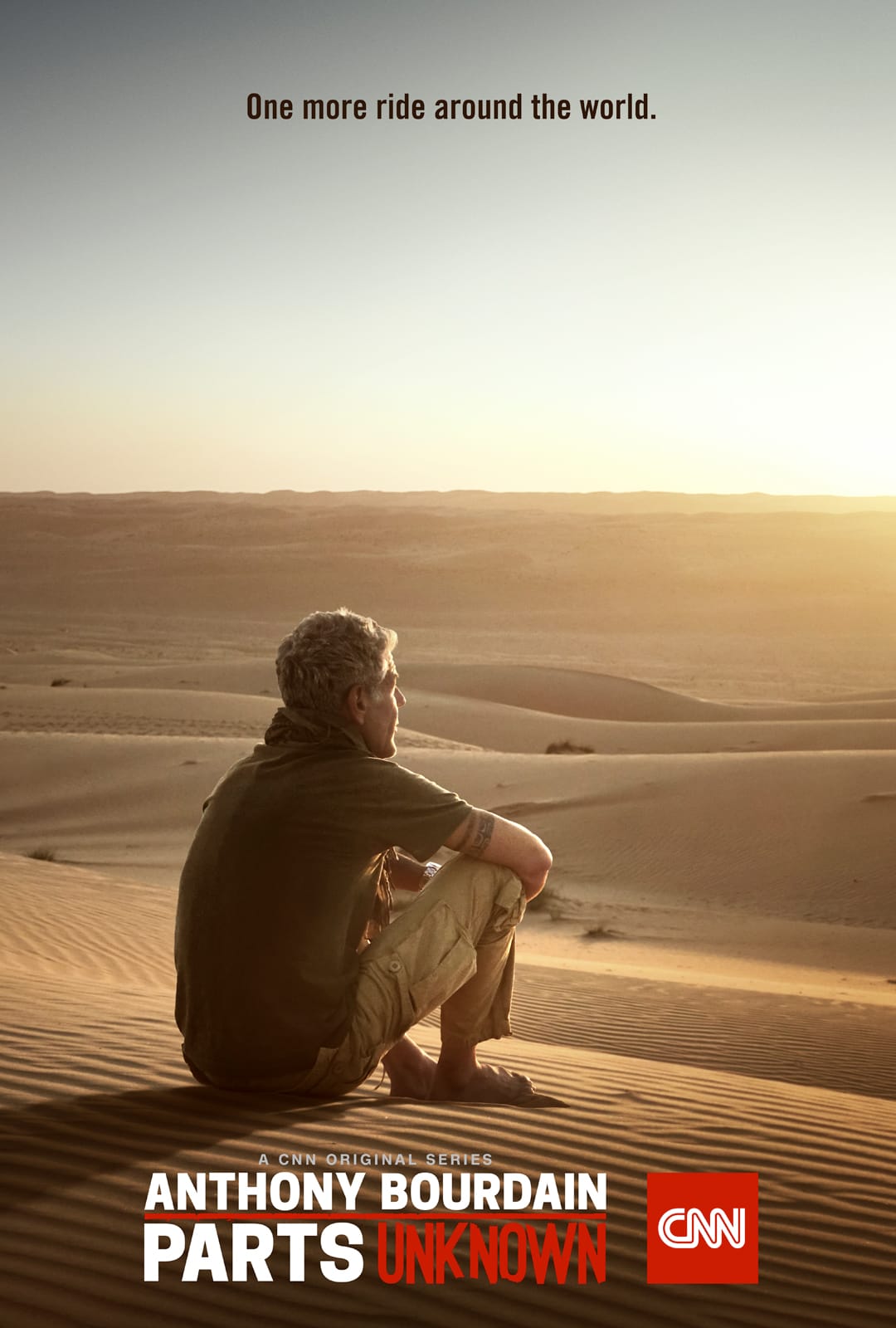 ABOUT THE SHOW
The Peabody and Emmy®Award winning CNN Original Series
Anthony Bourdain Parts Unknown 
will premiere its final episodes beginning on Sunday, September 23, with a tour of Kenya, featuring W. Kamau Bell (CNN's
United Shades of America
) in an extended episode.
Filming for season 12 of Parts Unknown had been in progress when Bourdain passed away on June 8, 2018. In addition to one episode that includes the host's narration (Kenya), there are four other location-based shows: Indonesia, West Texas, Spain and New York City's Lower East Side, plus two specials.