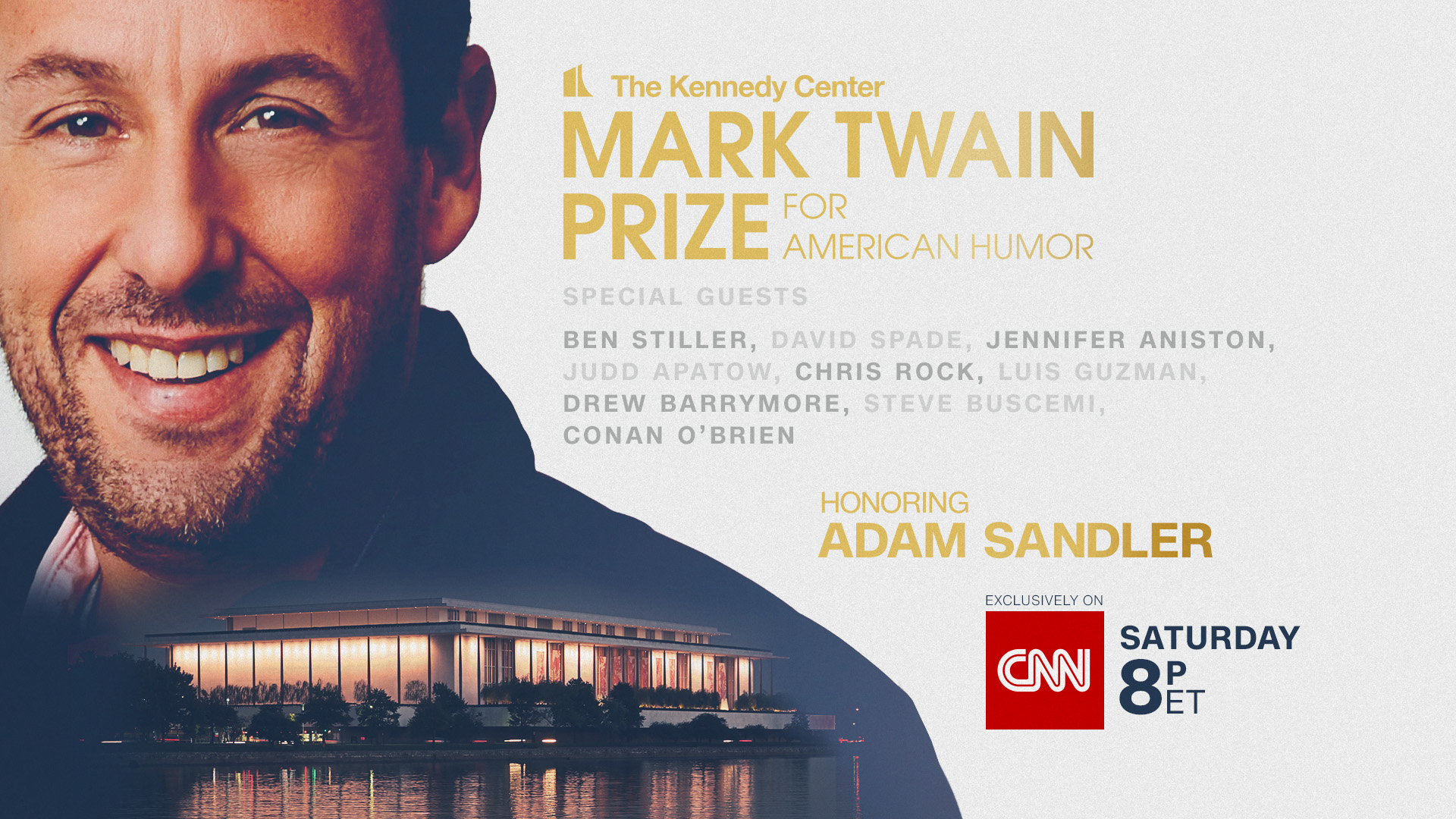 A CNN EXCLUSIVE BROADCAST 
MARK TWAIN PRIZE FOR AMERICAN HUMOR CELEBRATING ADAM SANDLER
CNN will exclusively broadcast the 24th Mark Twain Prize for American Humor ceremony celebrating Adam Sandler, in partnership with The John F. Kennedy Center for the Performing Arts.
The Mark Twain Prize for American Humor recognizes individuals who have had an impact on American society in ways similar to the distinguished 19th-century novelist and essayist Samuel Clemens, best known as Mark Twain. The ceremony celebrating Adam Sandler will also feature a cast of icons from across the entertainment industry including Jennifer Aniston, Judd Apatow, Drew Barrymore, Steve Buscemi, Conan O'Brien, Chris Rock, David Spade, and more.