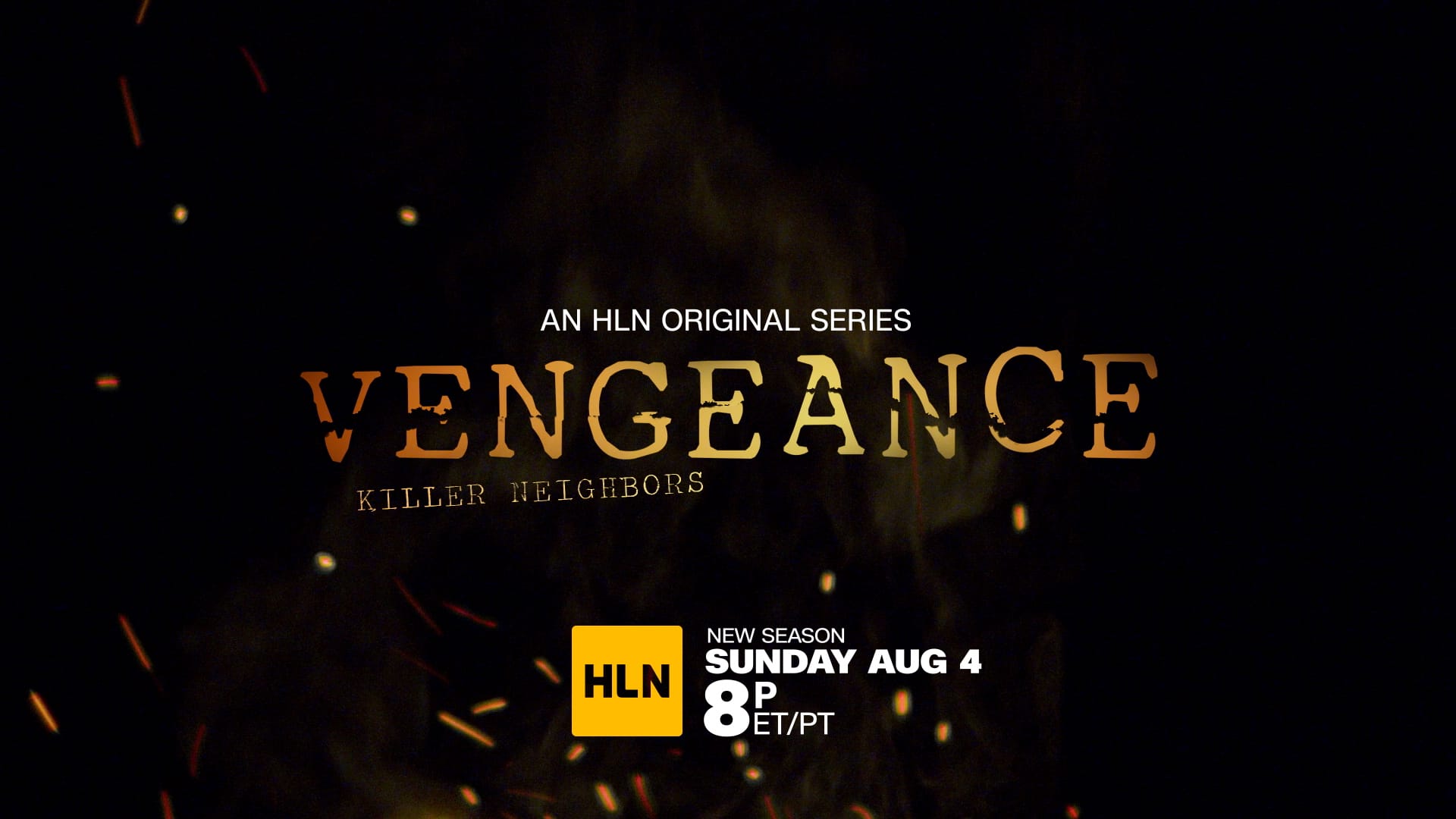 AN HLN ORIGINAL SERIES
VENGEANCE – KILLER NEIGHBORS
Vengeance is an HLN Original Series of about revenge, betrayal and murder. In the new season, Killer Neighbors, follow 10 true-life mysteries though all of the twists and turns that lead to arrests, verdicts and justice.
Sinister Surveillance
August 4th 8p
A Tennessee man is shot in front of his own home. Police unravel the history of a vicious feud between rural neighbors.
Poison Mastermind
Auguest 4th 9p

When tensions escalate between neighbors in small-town Florida, a local waitress and her family become victims. Now, investigators must track down the mastermind behind this cunning plot.
Fatal Fence Feud
August 11th 8p
Two neighbors. One fence. Police search for clues to learn how backyard arguments lead to murder.
Deerly Departed
Auguest 18th 8p
Police receive calls of shots fired in a quiet suburban neighborhood. One caller is from the shooter! Police soon learn what put the victim in his sights.

Killer Cookout
August 25th 8p

A barbeque turns into a bloodbath, will police unravel a neighborhood feud that pushed one man to the point of no return?
Deadly Trespass
September 1st 8p
A wealthy neighbor buys up Montana land and restricts access to the public mountain trails but how does this lead to murder? Police investigate.
Nightmare Next Door
September 8th 8p
A homeowner is gunned down in front of his home, investigators discover evidence of a neighbor's deadly plot, but when will the killer be caught?

Blood and Terror
September 15th 8p
A gay rights activist is stabbed to death in his own apartment, police search for the killer and uncover a dark world of paranoia and delusions lurking in the heart of London.
Murderous Moms
September 22nd 8p
A front yard brawl between two Ohio families leaves one person dead and investigators wondering how teenage heartbreak started it all.
Lethal Brawl
September 29th 8p
A mother stands up to a neighborhood bully. After a deadly confrontation police work against grainy video and unreliable witnesses to determine who is the killer.